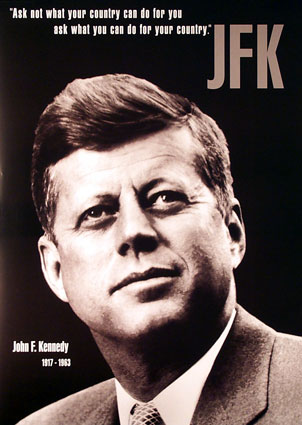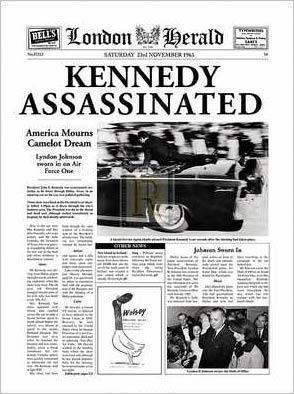 Forty Years Ago...
So... "Where were you?"
And, "What were you doing?"
Well, I was at college...
standing at my left-hand dorm window
when the info came tumbling down the hallway.
Later that week, I was at a pizza shop when I saw -- live -- Jack Ruby "wax" Lee Harvey Oswald, and with Oswald's death the only hope for the truth about the assassination.
For those of us who remember this day... the tortuous days ahead

of more assassinations of Martin Luther King, Bobby Kennedy... then President Johnson and the Vietnam War... VP Agnew's and President Nixon's Disgrace... President Carter's further plummeting the nation into a self-esteem crisis through failed hostage negotiations and rescue by our diminished military... President Regan's Iran Contra... "that" Monica Lewinsky (okay...she's not a President, but seems to have defined one)... the Oklahoma Bombing, the World Trade Center, Pentagon, Pennsylvania field crashes, The War On Terror, Street Snipers, (let me catch my breath...)

WE REALIZE NOW THAT PRESIDENT KENNEDY'S DEATH WAS

NOT JUST THE END OF CAMELOT... IT WAS ALSO THE DEATH OF

"HAPPY DAYS" AS BEST DEFINED BY "THE FONZ."
For you who receive this note who were too young to live those innocent Happy Days, I pity you, for they provided the psychic largess which both sustains & drives me to a better world. Unfortunately, for you, life must seem like a perpetual, serious diet against which there never was "baby fat" to burn-off.
Publisher